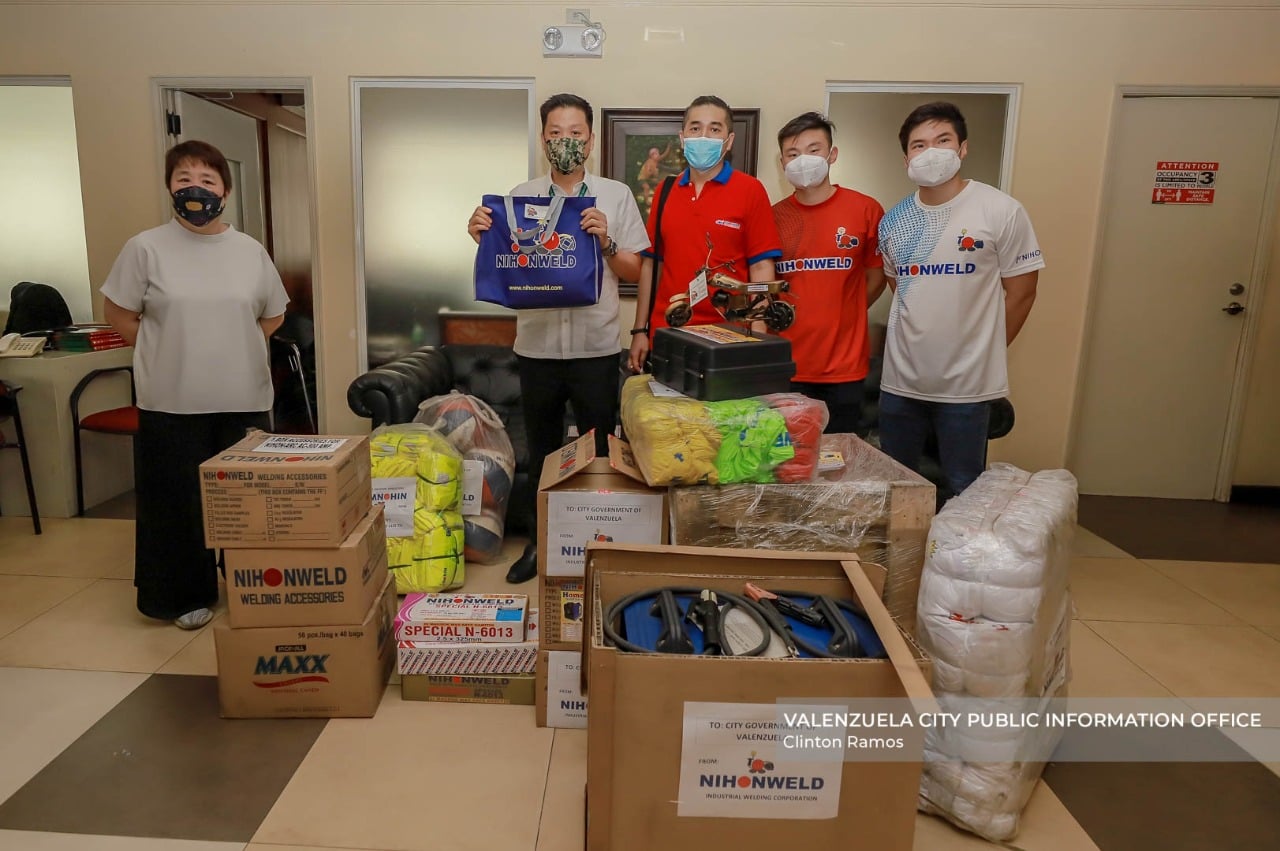 NIHONWELD SUPPORTS VALENZUELA CITY'S ENGINEERING OFFICE AND TECHVOC STUDENTS IN VALPOLY
Thank you, Mayor Rex Gatchalian, for meeting with us. We appreciate all your time and effort towards the City of Valenzuela.
Nihonweld donated t-shirts, face masks, arm sleeves, basketballs, safety vests, welding rods, and 10 Nihonweld welding machine units, including the Home & Hobby Inverter Welding Machine to the City of Valenzuela. The items shall be used by the City of Valenzuela's Engeering Office and TechVoc Students from Valenzuela Polytechnic College.
Through this action, we hope to continue our mission of Welding the Community Together!
read more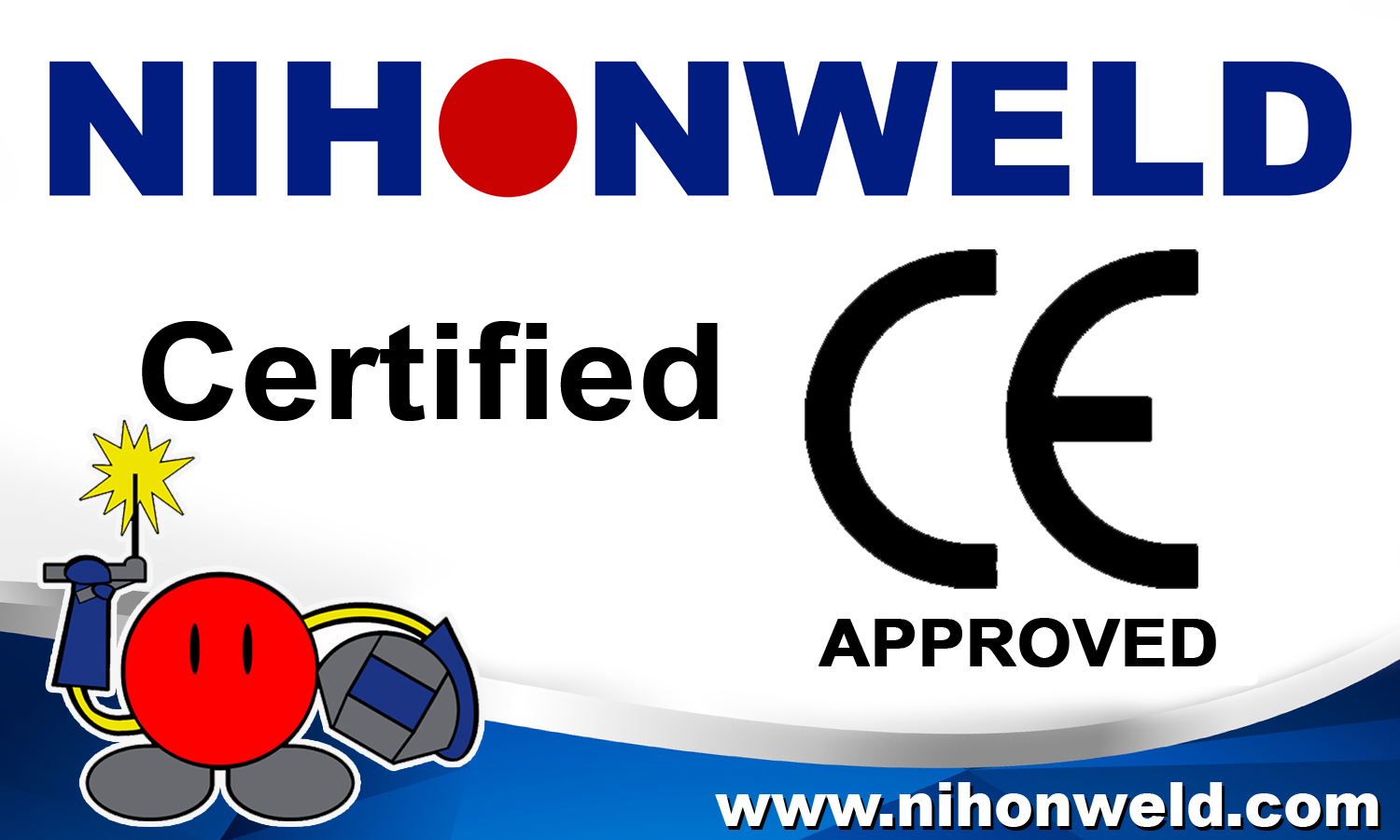 NIHONWELD ATTAINS CE MARK CERTIFICATION
In line with our continuous commitment to quality, Nihonweld has successfully obtained the "CE" mark.
CE, an abbreviation for "Conformité Européenne," indicates conformity with health, safety, and environmental protection standards for products sold within the European Economic Area.
Cheers to more Nihonweld products exported to Europe and welding the world together!
read more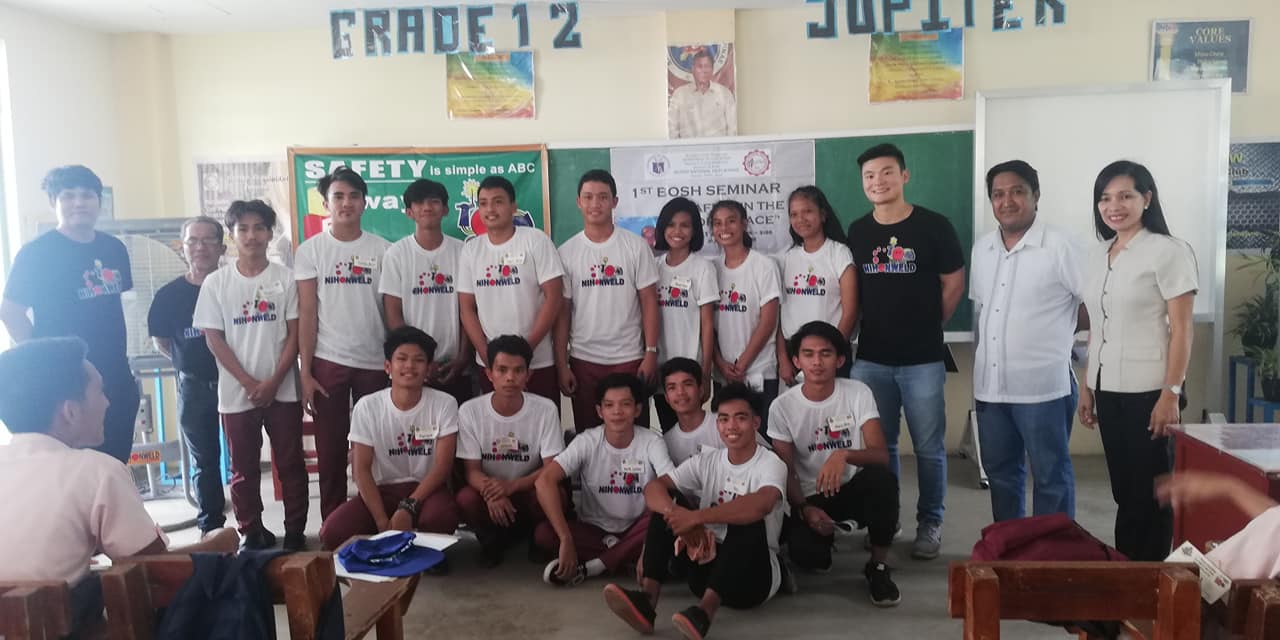 NIHONWELD TEAM CONDUCTS SAFETY IN THE WORKPLACE SEMINAR FOR QUISAO NATIONAL HIGH SCHOOL STUDENTS
Last July 23, 2019, the Nihonweld Technical and Quality Control team conducted a "Safety in the Work Place" seminar for TVL (Technical Vocational Livelihood) students of Quisao National High School. The Nihonweld team presented materials on safety procedures and protocols related to welding, imparting a message of "Be Smart, Be Safe."
read more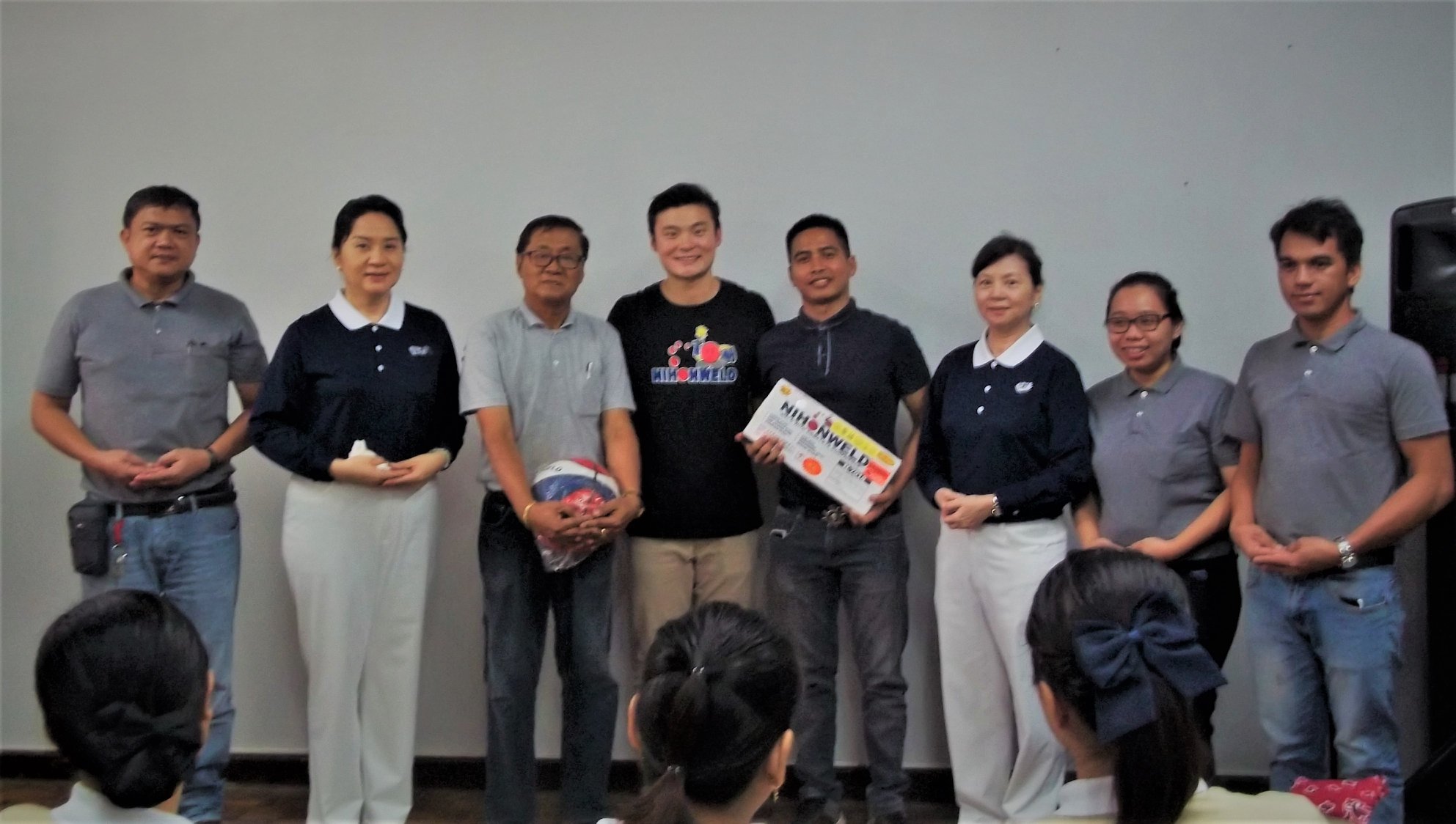 NIHONWELD HELPS TZU CHI FOUNDATION IN ECONOMIC EMPOWERMENT
Nihonweld donated welding consumables and carbide tips for the Welding and Machine Operation classes of Tzu Chi Foundation. This type of donation allows the institution to save money and allocate the funds for other expanses of the department, such as the students' transporation allowance, food, etc. Please support Tzu Chi's Livelihood and Vocational Trainining program as it aims to empower the Filipino to be self-sufficient.
read more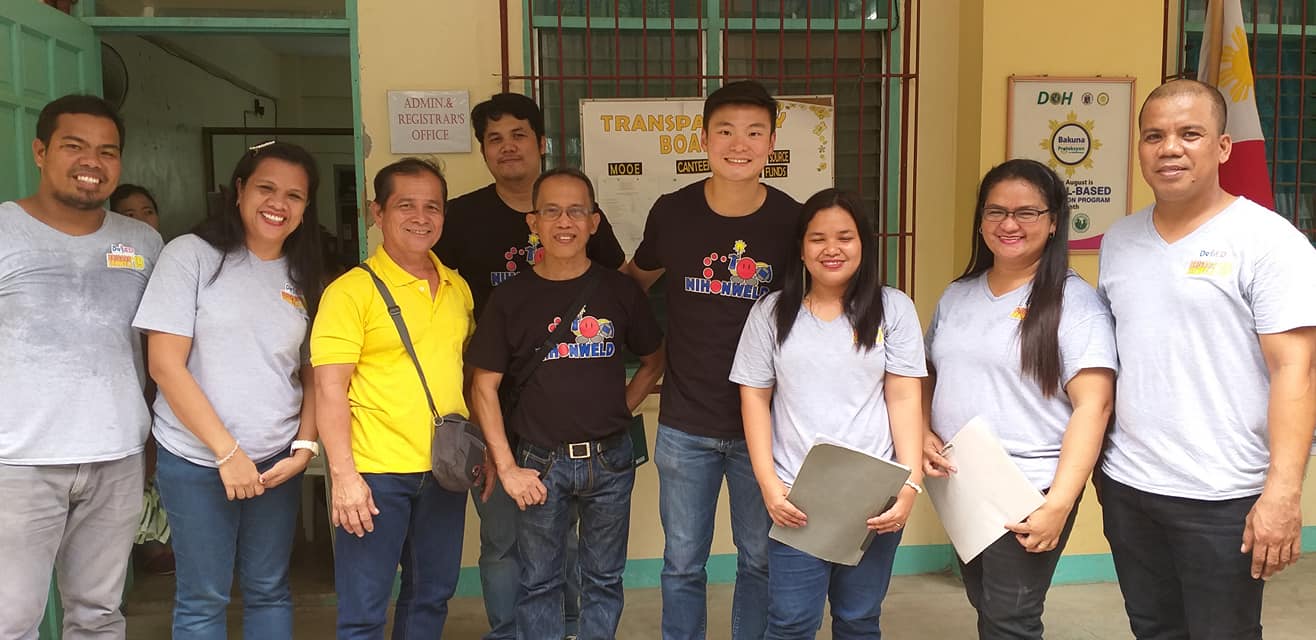 NIHONWELD SUPPORTS CARDONA SENIOR HIGH SCHOOL IN CAREER GUIDANCE
Nihonweld served as resource speakers Cardona Senior High School's Career Guidance session. The Technical & Quality Control team provided inspirational messages, counsel, and advice to the students with regards to possible careers in the field of welding. Nihonweld also donated welding consumables and giveaways to the SMAW Technical Volcational Livelihood students of Cardona Senior High School.
read more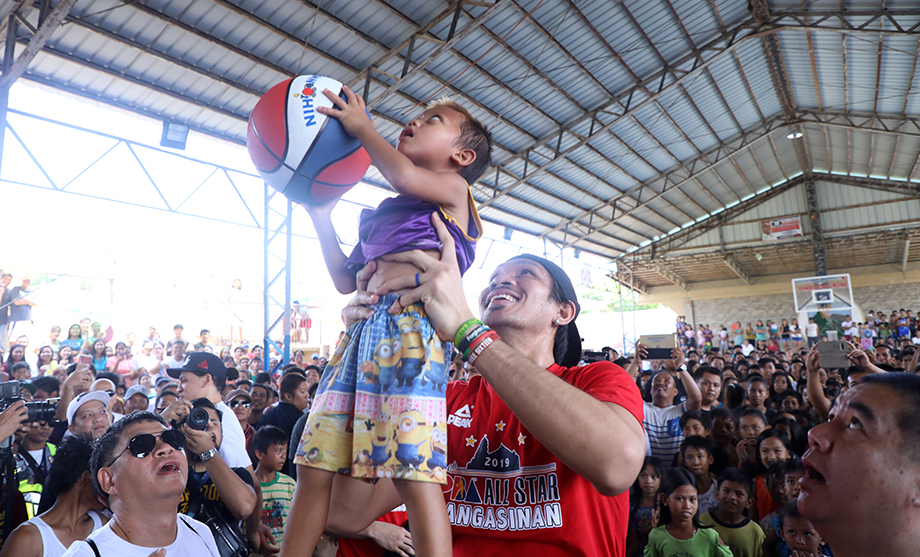 NIHONWELD SUPPORTS PBA HOMECOURT ALL STAR EDITION IN PANGASINAN
PBA All Stars visited Brgy. Longos and Brgy. Ambonao in Pangasinan for PBA Homecourt edition.
read more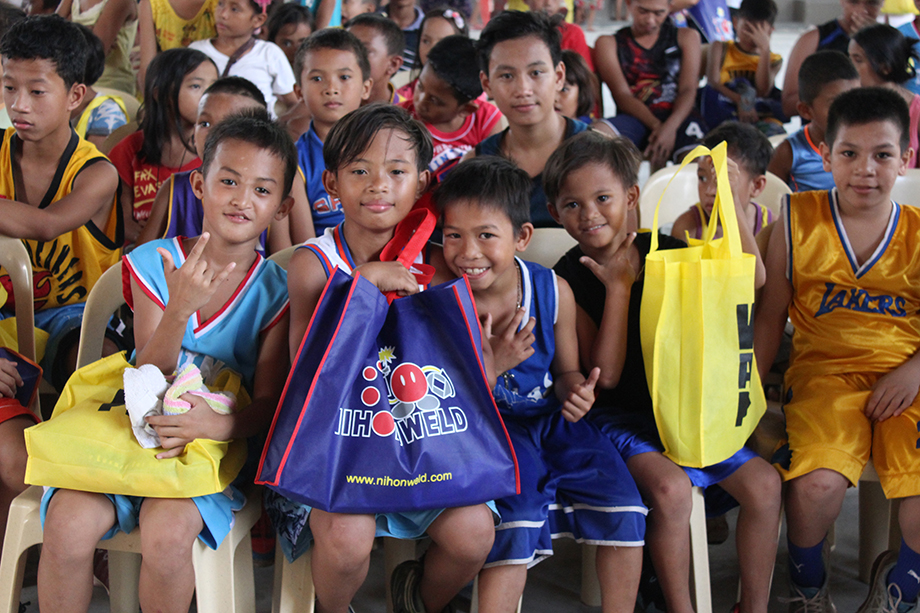 NIHONWELD WITH ALAGANG PBA IN CAGAYAN DE ORO
Together with our PBA idols from Magnolia Hotshots and Meralco Bolts, we visited our kababayans in Cagayan de Oro City.
read more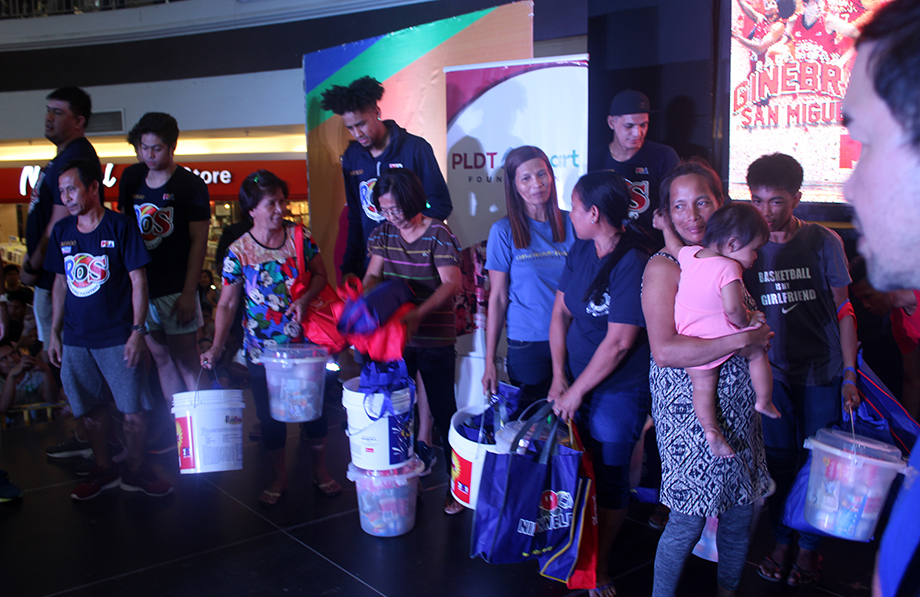 NIHONWELD SUPPORTS ALAGANG PBA
NIHONWELD supports Alagang PBA in its outreach program to provide relief for fire victims in Calasiao, Pangasinan. Thank you to PBA for this opportunity.
NIHONWELD, welding the community together!
read more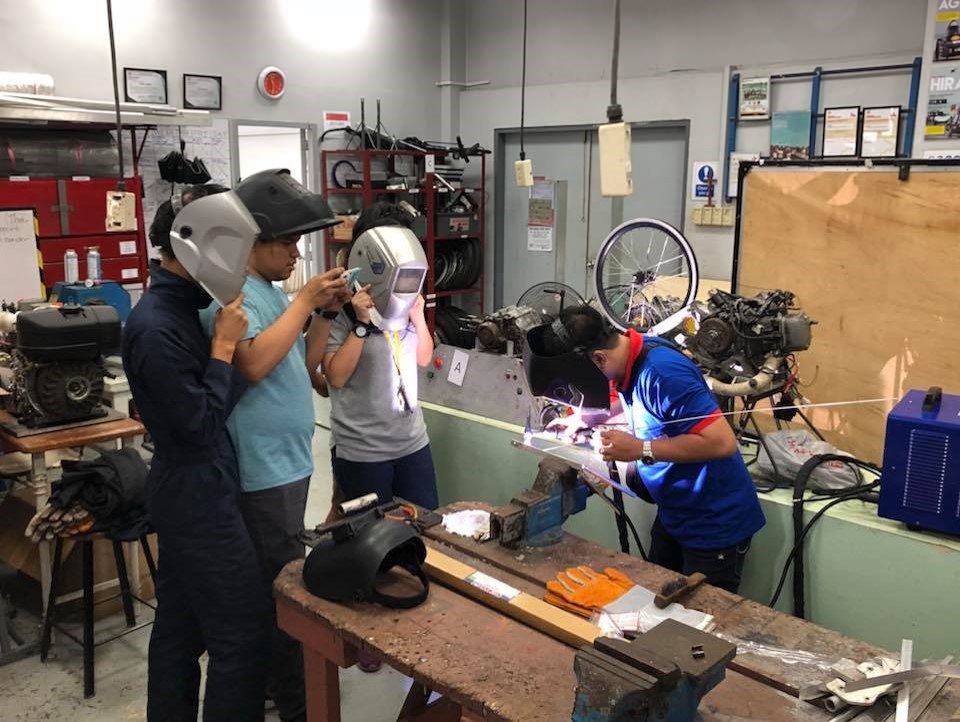 NIHONWELD PROVIDES TECHNICAL TIG WELDING TRAINING TO MAPUA TEAM CARDINALS
2018-08-14 00:00:00.0
Nihonweld organized a workshop to teach Mapua Team Cardinals the basics of TIG welding. After the two-hour seminar, we are proud to say that team Cardinals can now successfully weld using the TIG process to build their energy efficient car for the Shell Eco-Marathon Asia Challenge. It is always a pleasure to help our partner. Go Cardinals!
read more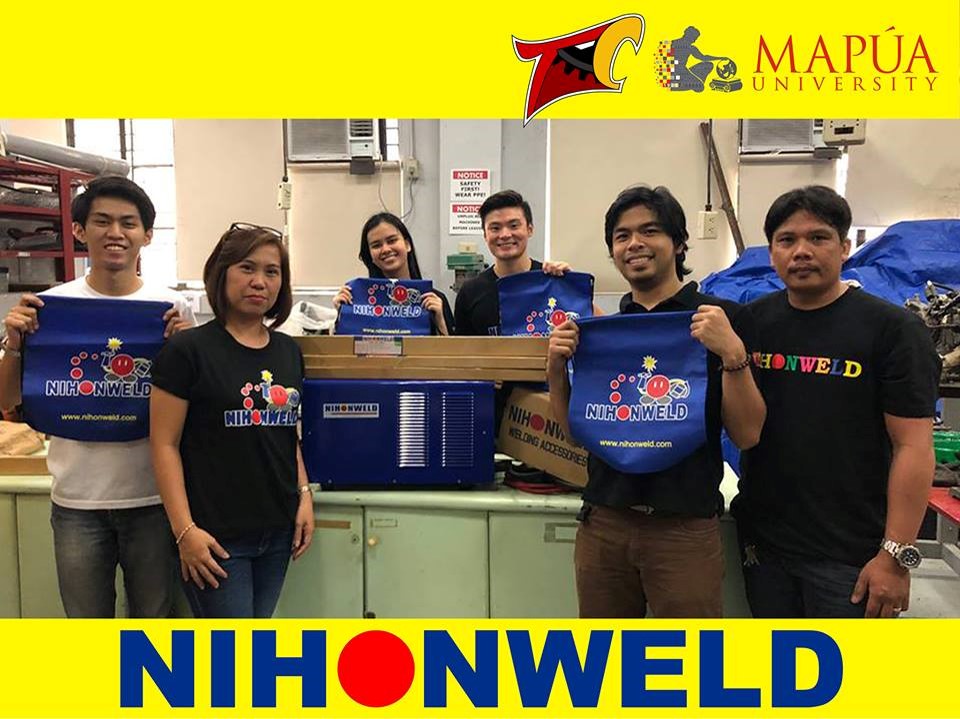 NIHONWELD DONATES WELDING SUPPLIES TO MAPUA TEAM CARDINALS FOR SHELL ECO-MARATHON COMPETITION
2018-08-22 00:00:00.0
Nihonweld proudly supports Mapua Institute of Technology's Team Cardinals, who are participating in the Shell Eco-Marathon Asia Challenge in 2019. Using Nihonweld welding machine equipment and welding consumables, the team will build an innovative, fuel efficient, and eco-friendly car. We wish them the best of luck. Go Cardinals!
read more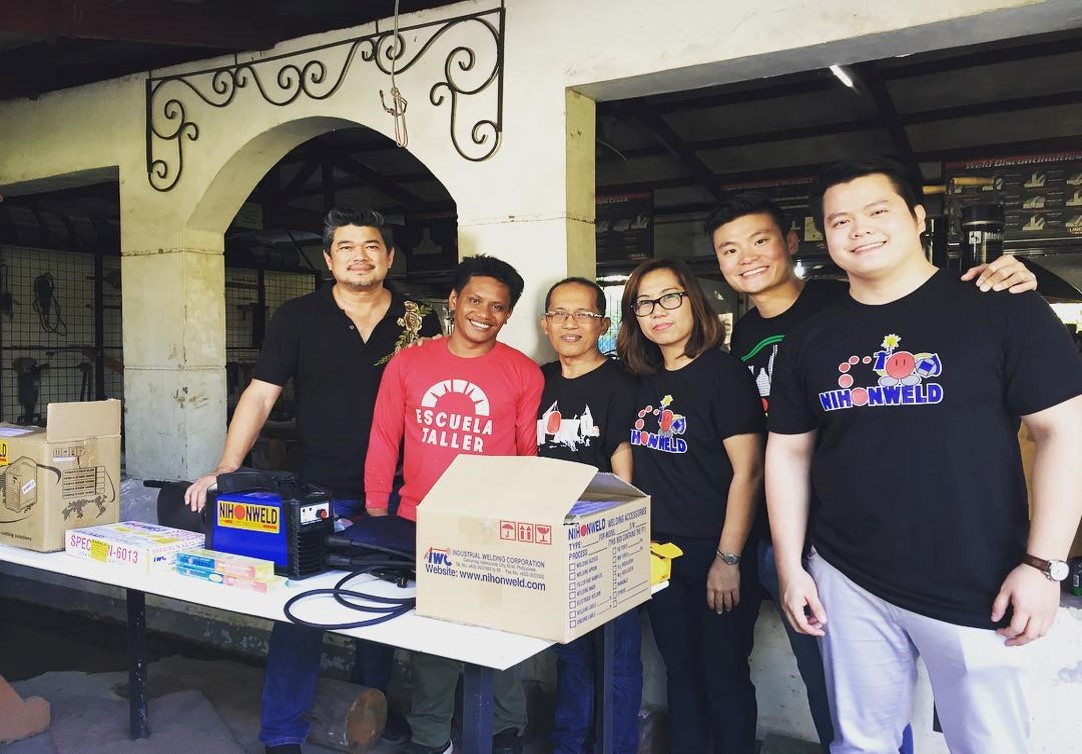 NIHONWELD DONATES WELDING MACHINE TO INSPIRING WELDER
2018-03-08 00:00:00.0
Nihonweld donated a portable inverter welding machine to Mr. Marcelino from Escuella Taller. Nihonweld was inspired my Marcelino's touching story to persevere and help out his family despite economic struggles. Catch the story on Mission Impossible by ABS CBN on March 26, 2018. Special thanks to the Possible team for the opportunity to assist such welders.
read more